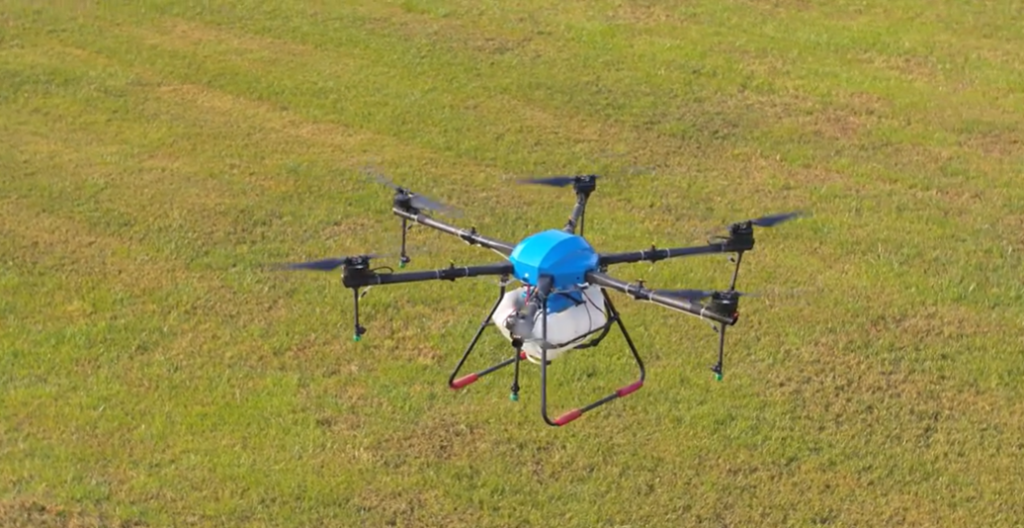 AGRICULTURE SPRAYING DRONE
We are offering 4 models of agriculture spraying drones having tank capacity of 10 liters, 16 liters, 25 liters,30 liters as follows: Marucom w10, Marucom w16, Marucom w25, Marucom w30. Marucom w10 has tank capacity of 10 litres and is capable of covering 1 acre in 8 to 10 minutes.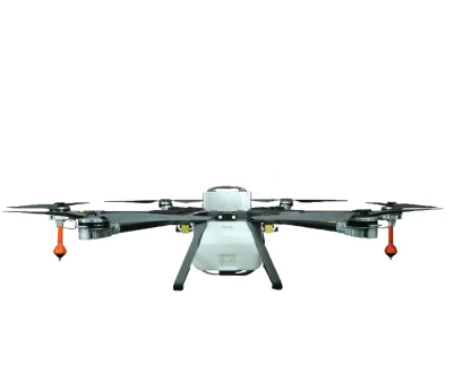 Doctor Drone helps in crop health monitoring by detecting particular part of a crop which is infected, doing spraying in that part only. This will save lot of wastage of water & will also limit the unnecessary use of pesticides in the entire farm hence will encourage more pesticides free farming.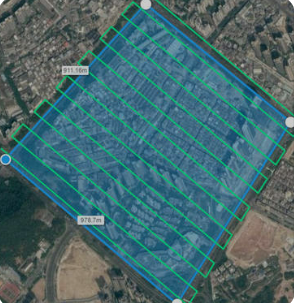 Survey & Mapping Drones enable high-accuracy cadastral maps to be produced quickly and easily, even in complex or difficult to access environments. With the use of drone, technology-based survey is done followed by mapping which avoids human error and data is more accurate.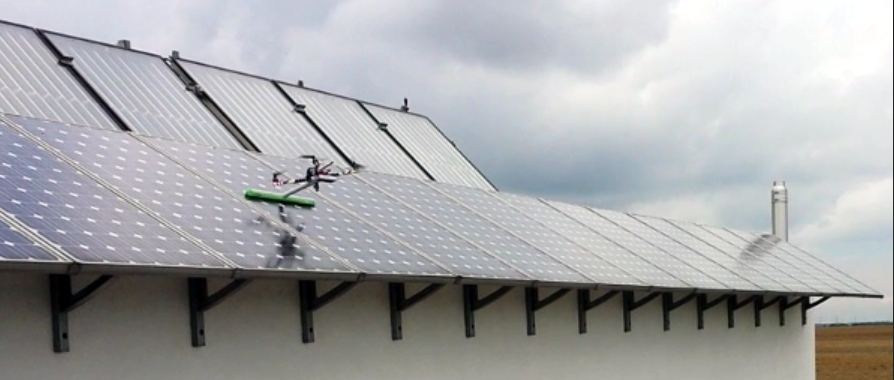 SOLAR PANEL Cleaning DRONE
Solar Panel Cleaning Drone can provide cleaning services to solar panels leaving them completely undamaged. In this method consumption of water is less as compared to traditional cleaning. Using our drones will save cost, water & also requires less manpower. We follow environment friendly techniques for cleaning panels.
Drone surveillance enables surreptitiously gathering information about a target as captured from a distance or altitude. It captures Images & videos to collect information about specific targets, which can be individual or group of people. These drones are used by various departments for doing various activities.
These drones are used to deliver medicines, parcels, food and other goods. In case of natural calamities access to these things becomes unreachable so delivery drones could solve the purpose. In the recent and future scenario online market players would be opting for delivery through drones only as it would be fastest.
WAREHOUSE MANAGEMENT DRONE
Warehouse Management Drone are used for inventory management by performing frequent inventory audits errorless when compared to manual labours.
Loud Speaker Drones are used for announcement covering large area at a time hence saving time and resources. During pandemic these drones were also used by police department.
HYBRID DRONE(FUEL + BATTERY)
Hybrid Drone uses two or more energy sources to power its flight propulsion system. Here hybrid generator is added which consists of an internal combustion engine.
An unmanned ground vehicle (UGV) is a vehicle that operates while in contact with the ground and without an onboard human presence. UGVs can be used for many applications where it may be inconvenient, dangerous, or impossible to have a human operator present.
Drones are excellent tools for industries like Construction , Oil & Gas /Utilities ,Real Estate, Security : Cameras have been a part of security operations. But, drone-based aerial photography takes this to an entirely different level.
Customised Drones are drones which can be designed as per the user requirement for bulk quantity in terms of location, uses, capacity in accordance with our technical experts. These drones fulfill the requirement of having a drone designed as per the user requirement.