Marucom Drone Solutions for Technology Enabled Farming.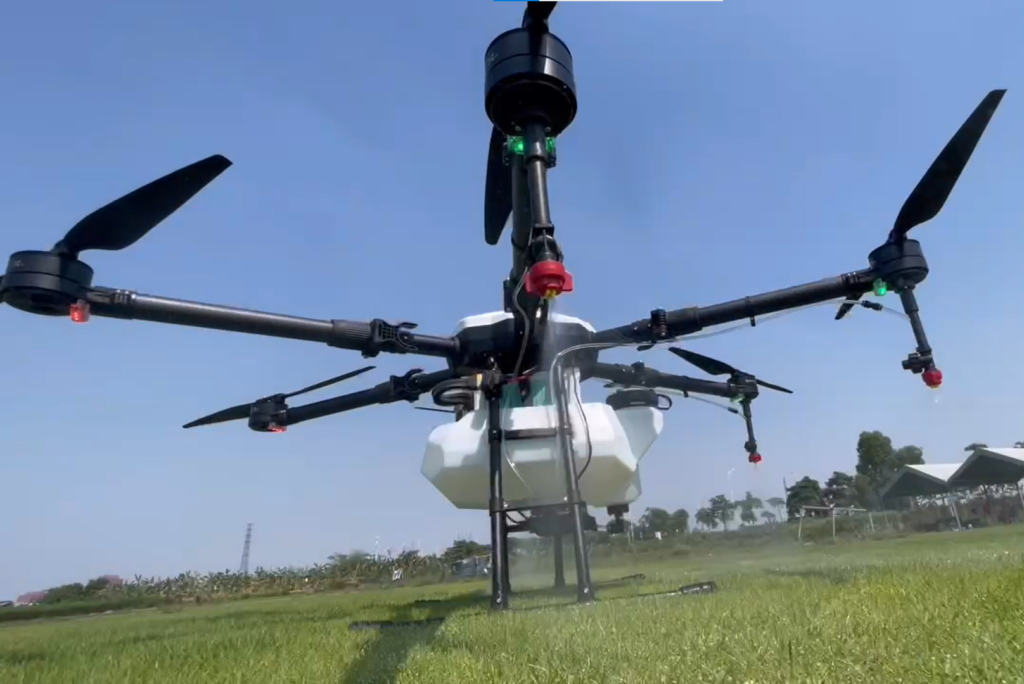 Marucom R&D team is consistently working on future technology & innovations to empower Indian farmers. Our focus is on mechanization of agriculture sector.
Marucom drone is in build with all safety measures to protect farmer and its crop. Health & safety is of prime importance.
Providing low cost solutions helping farmers in technology enabled farming. Our team is working on decreasing cost & increasing productivity.
Marucom Drone Technology for Mechanization of Agriculture
Marucom group is having diversions in multiple sectors like agriculture & HDPE pipe manufacturing , Water Pipeline and Energy.
Marucom Drone Technologies Private Limited is an India based start up focusing on technology enabled farming through drones .
Our capacity is of manufacturing 1000 drones /month.
Spraying One Acre in 10 minutes by Agriculture Spraying Drone.
Marucom Drone Technologies Pvt. Ltd is a technology enabled  Indian drone manufacturer company supporting Make in India mission of Prime Minister Shri Narendra Modi working consistently on research and development for survey, mapping & agriculture spraying techniques in order to achieve precision & accuracy.
Agriculture Spraying Drone
Solar Panel Cleaning Drone
We cater our services in
these industries
What Our Clients Say
About Us.
Marucom Drone has expert R&D team which is adopting latest technology in their drones so ensuring to save time, money and efforts. Technology adopted by them is environment friendly.
Best Technology Used
There are using latest technologies which is making the farmers save a lot of time .In this requirement of man power has also reduced so saving costs. One more advantage is that here we are not required to endanger human lives for spraying of chemicals.
Best Quality in Low Price.
We are happy with their customized solutions. The solution offered by Marucom Drone is customized which makes it more demanding. Providing customized solution at competitive price is also appreciable.
Happy With Their Service.
We are contented after using services of Marucom Drone as its hassle free we only need to sit back & relax and the task is completed. Their team is cooperative & prompt in their services.
J K Shrivastava
Managing Director
Latest updates on emerging drone industry.
There are new opportunities for employment in drone industry as we are imparting Drone Pilot Training with certified trainers.